After so many years of trying our what works for my dry and sensitive skin, I finally found the perfect skincare routine. The skincare heavens know that I tried my best to keep up with the 10-step skincare routine, but it's just so tedious. My busy schedule won't always allow the full routine, so I was able to trim down to 5-6.
I didn't include cleansers in my list because I usually wash my face with just a mild soap. If you're on a budget high, fo for Cetaphil. If you want an affordable option, you can go for the basic Dove bar.
Let's dive in!
After washing, I apply the COSRX Two-in-One Poreless Power Liquid. Usually after derma session or during breakouts, I switch it up with the COSRX Advanced Snail 96 Power Essence (to help calm & heal the skin).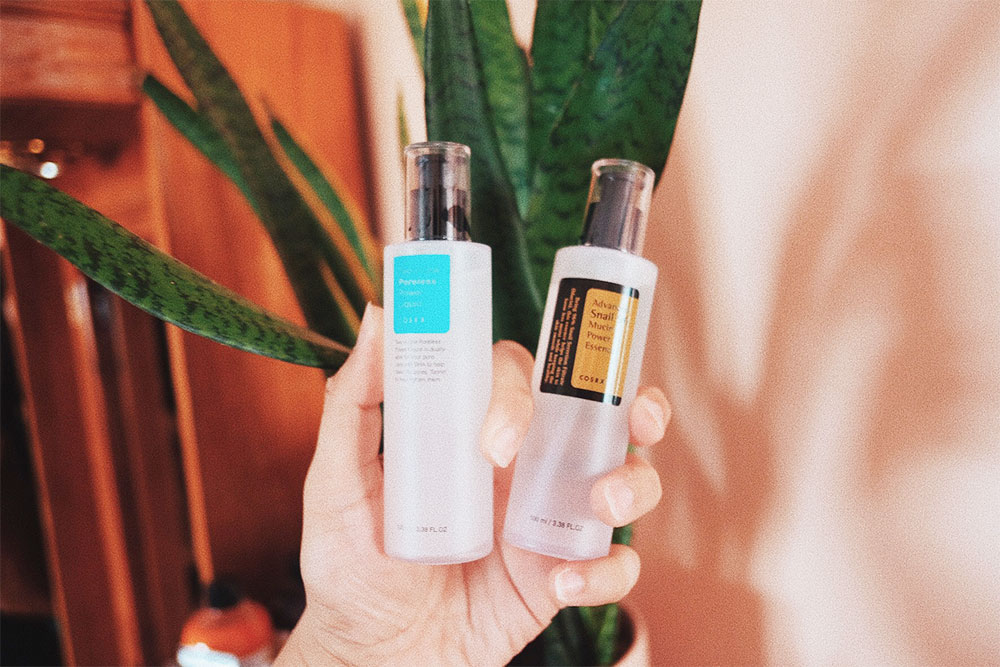 The Ordinary Niacinamide is my absolute skincare hero. I can't live without it. Apply few drops on face. Niacinamide helps the skin recover on a daily basis. It improves skin elasticity and it gives us a good glow, as it battles the appearance of fine lines!
After Niacinamide, I put on Kiehl's Clearly Corrective Brightening & Smoothening Moisture Treatment. Since I have dark spots and uneven skin tone, this treatment slowly, but surely, lightens them up. It's a bit expensive compared to the others of its kind, but it sure works wonders. Occasionally, I would apply Kiehl's Clearly Corrective Dark Spot Solution at night to brighten dark spots.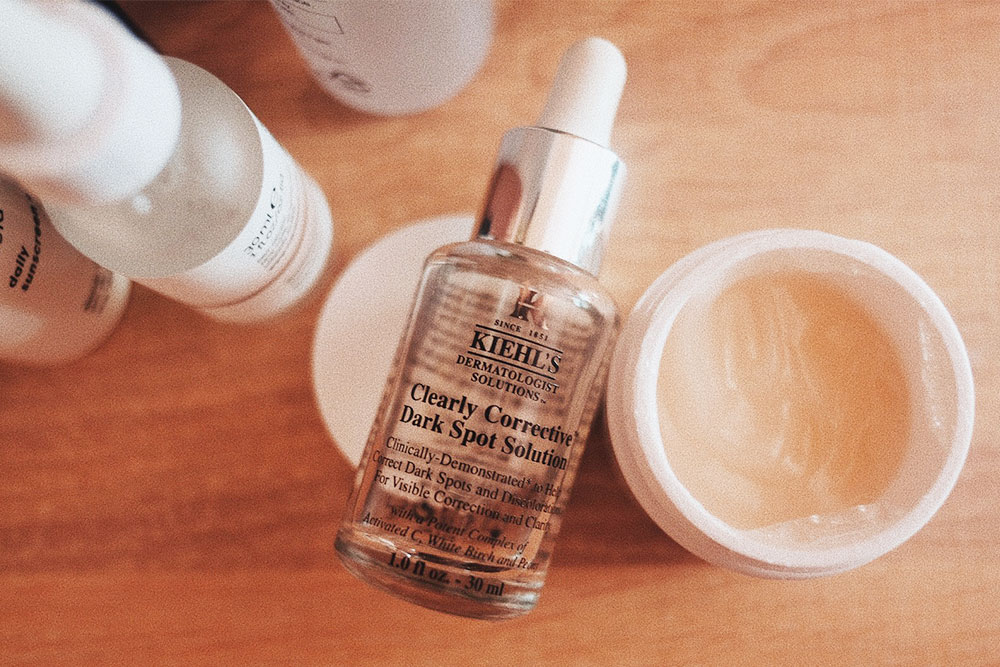 Once the treatments are all dried up, I put on my moisturizer from Glow Skin Clinic. It's light and creamy. It fully moisturizes your skin, but it finishes matte. Perfect for the guys (and those with oily skin).
Lastly, apply the sunscreen. Glossier Invisible Shield is my current favorite! Not only it's super light, it's a gel sunscreen. It's never sticky and you won't have that dreaded white mask all over your face (as the usual sunscreen does).
Here are some more products I use, but not regularly.
Twice a week, I would scrub using the famous Peter Thomas Roth Pumpkin Enzyme Mask. It's an exfoliator packed with pumpkin enzymes and AHAs. This mask resurfaces your skin in an instant (without the expensive clinic treatments). Your skin will feel like as soft, smooth and bouncy as a baby's butt right after!
On some days when my skin feels extra dry, I use the Peter Thomas Roth Cucumber Gel mask for hydration. I have a skin asthma so there are seasons when my face would really dry up to the point of tearing, so this is really a savior from the skincare heavens.
Whenever stress wins and I a zit would pop out of nowhere, I make sure I use the Mario Badescu Drying Lotion. I swear by this product – damn, it really works!! If you don't know yet, do not shake the bottle. Using a clean cotton bud, scoop out the pink sediments at the bottom of the bottle and apply directly on the acne (or a soon-to-be-acne). It smells scary, but just trust the process and see the wonders.
On most days, I get super busy and caught up with work that I don't have the time to do the famous 10-step skincare routine. So after so many months of trying, I finally found the one the works best for me!
If you have another tips & tricks, share them below!